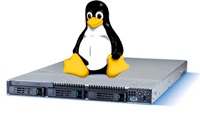 The Quad core Xeon based dedicated servers are offered at discounted pricing at Indian data center. The X3220 CPU based server with 4 GB RAM and 500 GB data transfer are available as low as Rs. 11,000/- per month [US$ 275]. These servers are currently ready in stock at Mumbai data center, Bangalore data center and Chennai data center.
Visit : http://impulseweb.in/dedicated/linux.htm
We will be providing 10 GB backup service free with the server. The hard drives will be in RAID 1 for added redundancy. This pricing provides an opportunity to migrate the website or applications hosted in USA data center to Indian data center.